"Ooo look at them they're so pretty!" Waverlee sprawled herself out across the cushions on the floor and used her fingers to send tiny waves around and around in circles above her where her glittering pink stones were suspended, following the currents she created. Serena perched herself on a step above Waverlee's head and stared at the tiny gems, entranced.
"Catch!" One by one, Zoey flicked each of her bright green stones into Waverlee's currents and the girls laughed as the pink and green stones danced together in a haze.
"Are you alright?" The rough hand on my shoulder indicated that Brynn was beside me, her brow furrowed with concern. I turned to her and gave her a soft melancholy smile. "I'm fine. It's only that tomorrow is the day we leave, and though I'm ecstatic to be out of meetings and free from such heavy scrutiny for a while, I can't help but feel I'll be lonely with only my parents to keep me company. I admit I was a little overwhelmed at having six new sisters at first, but I've grown accustomed to you all. I guess what I'm trying to say is… I'll miss you."
The corners of Brynn's mouth lifted a little and her deep green eyes sparkled. "I'll miss you too, Jia," she straightened up a little and looked out at the rest of the mermaidens, teasing and laughing. "This has been a welcome break from all our responsibilities, to be sure. It's hard for me too, to think of life without these bonnie lassies. But cheer up, lass. I'm sure we'll see each other soon. Life is full of surprises," I glanced over at her and saw the mischievous spark in her eyes. "And I plan to make sure some of them come our way."
With that she shot away, eager to join the "tail match" that was going on between Zoey and Obsidian. She seemed to be giving him a fair fight! A tail match is when two merfolk sit down facing one another and lay on their side with their bodies rigid, one facing the right and one facing the left. They then line up the front of their fins together and push as hard as they can. The objective is to flip the other person from their side onto their back. The rules are: keep your arms pinned to your sides, keep your body rigid, no slapping fins, etc. So far Obsidian was winning, slowly pushing Zoey over, to her dismay.
Obsidian had been tailing us for the last two days, pretty much staying out of sight of anyone else. Though I'm not sure any of the other Mermaidens knew, Crystal had confided in me her brother's story one of the first nights at the MerCouncil. I watched Crystal and her mild manner as I was immersed in the memory…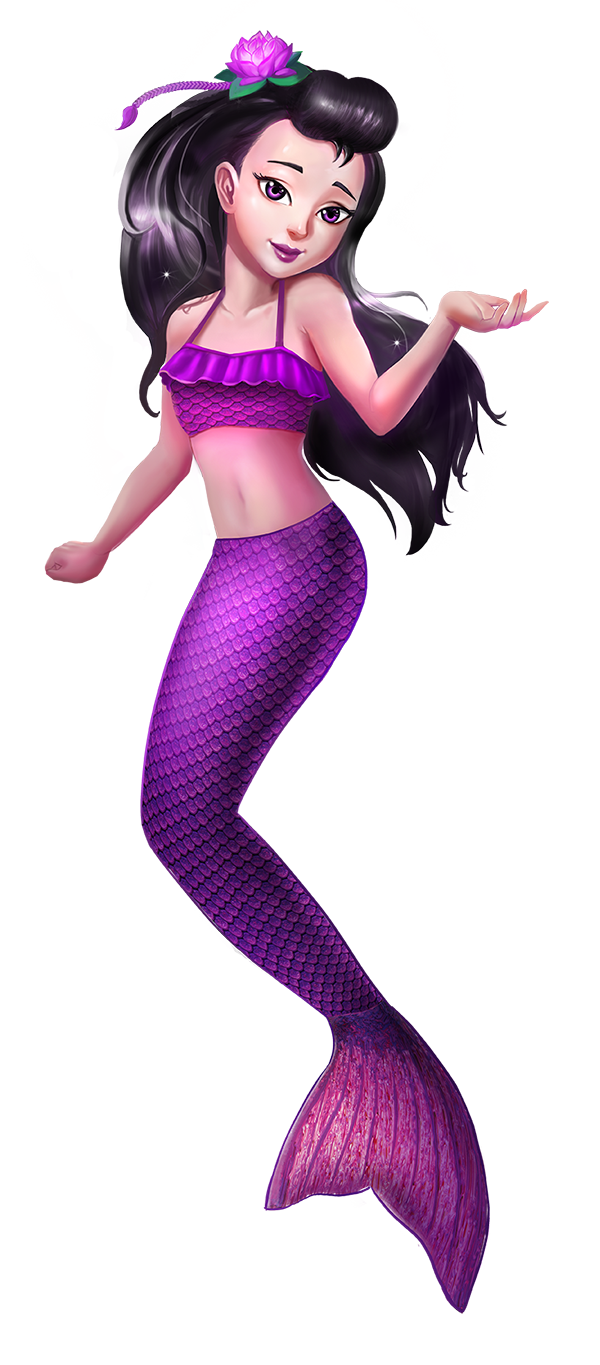 Crystal had just finished asking about my siblings. I'd told her I had none, but expressed my wish for a brother. Crystal seemed hesitant but told me about her own brother, a twin. Her eyes were filled with sorrow, her voice full of love when she talked about Obsidian. He was opposite her in nearly every way. He was adventurous, daring, bold, outspoken, stubborn, and rebellious. She told me, with a guilt-ridden voice that he was supposed to be king. That she knew that it was him that should have been there instead of her. But he hadn't wanted it. He had thought that she would be a better ruler than him. More sensitive, more stable, more intelligent. "More like Mother," he'd said. Crystal had tried to persuade him to stay, but her father had only added to Obsidian's beliefs that he wasn't fit to rule the Arctic Kingdom. They clashed terribly, King Orion and Obsidian. Orion insisted that Obsidian took his responsibility too lightly. Obsidian didn't understand why he should have to give up his youth just because he was born into a certain family. When he decided to leave not even Crystal's mother, Queen Caryn could persuade him otherwise. A tear had found its way down Crystal's cheek as she recalled him leaving. He was going to follow the Orca migration, he told her. Then, he was gone—only occasionally sending brief messages to let them know he was okay.
"I miss him so much," Crystal told me, while she rested her head in my lap and I stroked her hair. "And I can't help but feel guilty, as though I drove him away."
The memory faded as a huge blast of fanfare went up for the winner of the tail match. Obsidian shot upright and made circles with his fists above him, yelling. I laughed as he snatched up Crystal and spun her around and around and she giggled in his arms. He helped Zoey up and they shook hands, still a little wobbly from their struggle. I smiled as I took in the sight of our last night all together, at least for a time. There was no place I'd rather be.
The next morning came quicker than any of us would have liked. Before I was fully awake, all of my possessions were packed into our dolphin-drawn carriage and we were outside in the open ocean, staring up at the MerCouncil structure feeling much less scared of it than we'd been when we'd first arrived. Our goodbye hugs were drawn out as long as possible and we started in on seconds when our parents intervened. Damon had also come to see us off, though I'd heard from my parents that he had been assigned the important duty of checking up on us ambassadors from time to time, which sent chills spiraling down my spine. When it was my turn for Damon's goodbye, he bent low over my hand which he grasped with his own, and placed a long kiss on my pale skin. "I look forward to visiting you in your own home soon, Your Highness. It will be a tragic loss for us here to see you all go," his silky voice in my ear made me quiver and I drifted back a touch, away from his strong hands. "For us as well, I'm sure," I said before making my hasty retreat.
One of my father's guards guided me into the carriage and as I sat on the seat inside I peered out the window. "Goodbye," I whispered, because I couldn't think of anything else to say to the younger version of me who had gone into that structure and had given way to the new version of me, who had emerged.