I sat up on the jagged rock, watching the sun disappear behind the waves and letting the salty wind whip my red locks around my face. My silky friend, Fergus, hopped up beside me and gave me a friendly lick on the hand. I smiled down at him and patted his head. He has such a bonny wee nose between his big black eyes. I chuckled at his eager expression. "I know you want to play," I told him. "But it's starting to get dark. I've got to keep an eye out for lost ships." Merdad gave me a responsibility and it was time to focus.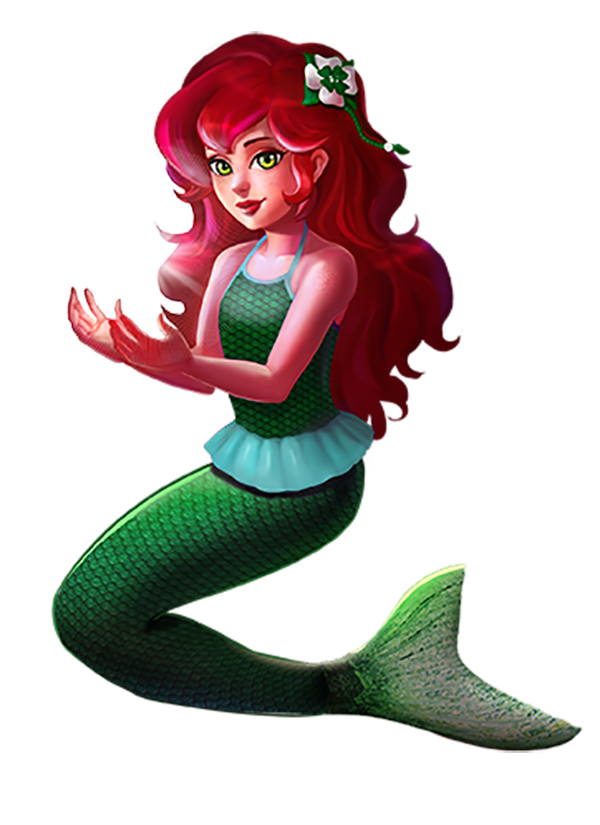 It was my second time on watch, my first time all by myself. I couldn't help but feel a little nervous. It helped that my merdad, the king, was very confident in my abilities. He had taught me everything I needed to know and even came with me on my first watch the night before. But the storm wasn't bad then, and even though we watched all night long, no ships came near that needed our help. As we watched for ships and double-checked the most dangerous areas, I asked him all my questions and he helped me practice using my light powers. When the night was over and we reached our home, he looked at me and said, "Brynn, your skill with your light powers has grown. I know you're ready to take on the storms by yourself." I remember beaming with pride and feeling excited to watch on my own.
But the next night, as great black clouds began to roll in above the ocean, I wasn't so sure I was excited anymore. I looked back up at the lighthouse standing on the nearby cliff and saw the rain as it began to come down. I groaned. That wasn't good news, to me or the incoming ships. Instinct told me I'd have a long night ahead, so I didn't waste any time. "Come on, Fergus. Let's get to work," I said to the little smiling seal before I flipped off of my rock. Fergus happily splashed down beside me and the two of us set off.
Fergus and I swam to the jagged rocks at the base of the cliff and started our lookout for struggling ships. Soon enough, the rain began, starting with a sprinkling and quickly growing into a downpour. Along with it came the lightning and thunder.
"Are you ready for the fun part, Fergus?"
Fergus hopped closer and looked at me expectantly. I laughed at his anticipation and opened my palm right next to his wee face. Just as always, a soft golden light began to shine in the middle of my palm. The orb of light grew bigger and brighter until it was almost the size of my own face, and with a gentle toss, I threw it into the sky. It stopped about 50 feet above me, lighting up the night sky around us.
Just then I heard a foghorn coming from the left. Quick as a flash I was in the water swimming toward the sound, whipping my green tail faster and faster. I had to lead the ship to safety. My light followed high above me where the ship could see it. The ocean current was getting stronger and I swam with all my might. When the foghorn blasted again, it sounded much closer. Where is that ship? I thought.
Suddenly I heard Fergus squeal, followed by the shouts of men on board the ship. I was right beside it! With a flick of my hand, I sent my light higher in the sky just to be sure that the sailors could see it. When I heard yells of awe and wonder, I knew that they had. I smiled a little to myself at their shock. Then I flipped around, swam to the ship's bow, and began to lead her. I could see the dangerous rocks in the water in front of me, but the seamen couldn't, so I fought through the churning waves that pushed me back and kept swimming toward the distant bay.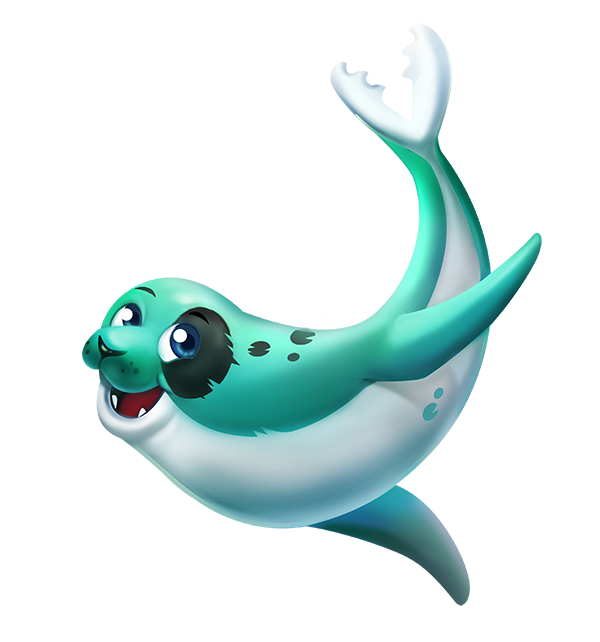 As if he knew that I was starting to feel nervous, Fergus swam up beside me and nuzzled my arm with his wee little nose. He gave me a boost of fresh courage and I knew that I could lead that ship to safety. I had to.
The closer we drew to the bay, the larger and more jagged the rocks became. I knew those rocks could sink even the biggest ship with one wrong turn, so I had to navigate around them with caution and expertise. The first tall rock loomed ahead and I quickly changed my course so that the ship would follow. I heard shouts from the captain and crew. When the ship was narrowly clear of the rock, I sighed in relief and swam a little faster. I guided the ship past the second rock, and then the third, and soon I lost track of how many dangers we had passed. Finally, after slipping past one last rock, the ship was in the bay and had a clear path to the docks.
I heard the men on board cheering and praising my light. I smiled broadly as a warmth filled me from head to tail. Quickly I pulled my light back down to my palm and Fergus and I quietly slipped out of sight and onto a smooth rock. We rested with a sigh of relief. Fergus playfully snapped at my light and I closed my fist around it quickly. He barked and nuzzled my chin, making me chuckle. From our hiding place, we could see the ship dock and the crewmen staggering off one by one. We laughed as we watched them talk, laugh, link arms and dance with each other, even bending down to kiss the wooden planks of the dock. They sang songs of a star that guided them home and I smiled and shook my head. "Phantom!" "A miracle!" I heard them shout.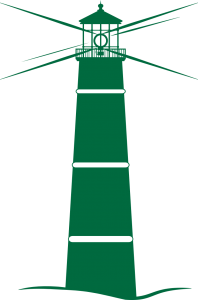 I smiled. "A gift from a mermaid," I quietly corrected. Then I turned to Fergus, rubbed his head, and we silently slipped into the night.
Even though we were sleepy and hungry and didn't want to be late for breakfast, Fergus and I played all the way home, weaving through the rocks and playing tag as we swam. Fergus is good at playing tag, but I'm better! We laughed and frolicked until our beautiful castle cave home was in sight. My merdad met us outside of the castle, and with a great big hug, told me how proud of me he was. I couldn't stop smiling as I recounted the story, and I was still smiling as I slid into my comfy seaweed bed. I knew I had done a good thing that night. I couldn't help but feel proud that, even though it would have been easy to give up, I found my courage and it made all the difference.