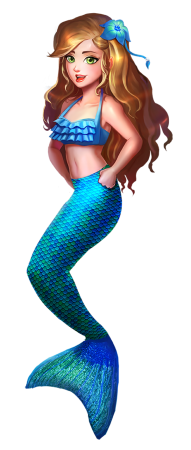 "Ouch! Help!" Waverlee screamed. I saw her distress and swam with all my might to help her. Thanks to my new training, I quickly assessed Noodles' figure and focused my attack on the weakest part of his body – his eyes! I called for Brynn, who speedily arrived to hold Damon hostage. She also used her special powers to create the brightest light imaginable and throw it straight at Noodles' right pupil. I unsheathed my small dagger, held the ornate coral handle tightly, and swam toward his face. I shoved my knife as deep as it would go into the waterline of his eye.
"Drop her, Noodles! I've got more where that came from if you're not gonna cooperate!"
He let out a piercing squeal and released Waverlee. Amani moved in fiercely and began wrestling with the fast-moving tentacles of the creature. Before I knew it, Amani was swept up and encircled by a powerful tentacle, which held him tightly. Thinking quickly, Crystal used her special powers to create two sharp ice daggers – one for each hand – and began attacking the limb that was holding Amani. Noodles shrieked again in pain. Damon revealed no emotion as Noodles began to show signs of deep agony. Perhaps Damon and Noodles weren't so chummy after all?
Crystal continued to use the water to make icy daggers as Waverlee created moving currents that quickly distributed the sharp points of ice among us, so we could fight the demon beast in unison. The energy began to drain from Noodles' eyes as we defended ourselves from his vicious attack, but he wasn't ready to quit the fight.
Amani was viciously kicking and thrashing, but Noodles clenched him tighter. Amani's face and limbs started to show the strain of the torture. We were throwing the slippery knives of ice as quickly as Crystal could make them, but Noodles' grasp wouldn't let up.
I could tell we were all getting tired. We needed Amani fighting with us – he was much more powerful than the average mermaid princess. It was time for me to make a move. I held an icy dagger in each of my hands and sneakily swam behind Noodles' face while he was distracted by the constant shards of ice being thrown by my sisters. As quickly as I could, with every ounce of strength I had left, I swam straight for his right eye and stabbed with the sharp blades of ice.
Shrieking with pain, Noodles released Amani from his slimy tentacles. Without prompting, Waverlee and Serena dove toward his left eye and began poking it with their ice daggers. It didn't take long for Noodles to succumb to his injuries as an oozing orange liquid gushed from his wounds and his body went limp.
Although Noodles was no longer a threat, we still had his master to contend with. My sisters and I started to regroup, but our eyes and fins turned as a commotion arose in the corner of the room. Calisto held some kind of dark metal contraption that appeared to be sending out shockwaves to hurt the rest of the Mermaidens and Obsidian as they attempted to capture her. I wasn't sure how close we could get without being shocked ourselves. I looked Damon in his eyes, which had returned to their normal icy sapphire.
"Damon, do you know how to stop her?" I pleaded. But I was met by a blank stare.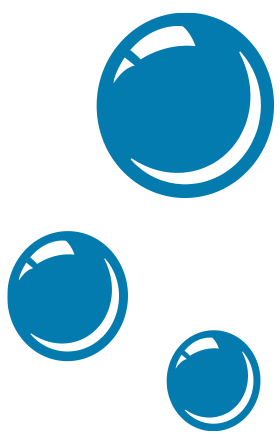 Then suddenly, Mariana was by my side. "I found the good inside of me Damon, and I know that you can find the good inside of you, too. Our family's history doesn't have to define us," she implored of her brother.
Damon hesitated so long, I thought perhaps he was still entranced, then he finally replied. "Yes. I know how to stop the machine. I overheard the humans once tell Calisto that if she ever got in a pinch, to shove a piece of wood in between the gears to stop the charge."
HUMANS!!?
Mariana swam into Damon's face. "Humans? What was she planning, Damon? You better tell us everything."
"I promise I will, Mariana. But we need to stop her first." Damon didn't appear to be on his mother's side, but then, why had he been helping her? Did she simply put him under a nasty spell, or was it all just a façade? It's bloody hard to know whether or not we can trust this bloke.
But we couldn't wait any longer – time was running out! We watched in horror as, one by one, our friends hovered frozen in a repeating wave of shocking energy. Their faces – from the ones I could see – were paralyzed with fear. Did we dare leave their fate in the hands of Damon?
"Crystal, I need you to cause a distraction so that I can get around my mother and stop the machine. Can you come up with something?" asked Damon.
'Sure thing. No problem," she smiled.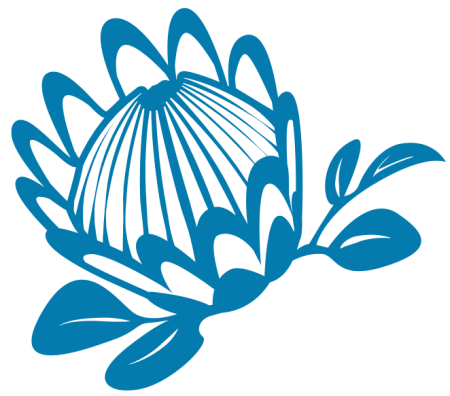 Amani interrupted. "You're not doing this alone, Damon. Don't even think about it. Remember, you're still a captive and will be held accountable for your crimes against the MerCouncil. I'm not letting you out of my sight."
Before he could finish, Crystal began throwing large machetes she'd created from ice in Calisto's direction.  Some made it through and whizzed past Calisto's head, while others shattered into thousands of pieces from the impact of the energy waves. The barrage of icy blades kept Calisto on her fin and preoccupied enough for Damon to sneak up beside her and jam her powerful weapon with a piece of driftwood, as Amani prepared to capture her.
The plan was a success. The moment the shockwaves stopped, the fins of our mermaid friends went from frozen to flipping as we rushed to their sides and helped them swim away from Calisto. Amani was so stealthy, the evil sea witch didn't realize he was right behind her when the machine broke. She turned to make her escape, but was mad as a cut snake when she realized her fin had been roped. She was in for a long ride back to the MerCouncil.
Later, as I glided through the brisk waters, headed far away from the sunken castle, I couldn't help but beam with pride. Each of us left this battle unscathed, with just a few small cuts and bruises. Perhaps we were ready to explore more of the ocean world. We're young adults now and don't always need to be in the comfort of our shells.
But first, we must return Damon and Calisto to face the wrath of the MerCouncil, and find out how humans were involved with their evil plan. When humans are up to no good, I get frightened for me and my mates. The world above water is complex and mysterious. But then again, so is our MerWorld below. Maybe I just need to take a breath.
My thoughts continued to wander as we traveled back to what I can only call my "temporary home" at the MerCouncil's palace. I haven't been back to my home sea in such a long time. I miss Cooper terribly and can't wait to see my parents again.
Just as I was daydreaming about the luscious blue waters of the Great Barrier Reef, Serena caught my attention.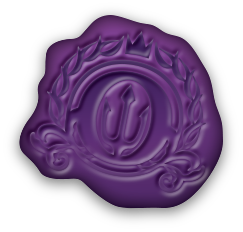 "Hey Zoey, are you in there?" Serena giggled. I guess I got lost in my daydreams for a minute and missed our arrival. "You almost swam right into that big stone. Are you okay? Do you want me to paint it bright yellow?" she asked. It was my turn to laugh.
We chuckled as we passed through the oversized gates and swam with the pod directly to the MerCouncil's chambers to deliver our captives. I'm glad the fight is over. I'm ready for a nap!
"What do you think the MerCouncil will do to the evil mom-and-son duo? Perhaps we can find out what they were up to using the map I took from the castle." Serena gave me a sly look as our pod went inside the room.
The MerCouncil's guards hurried passed us with Calisto and Damon in chains. I presumed that they were headed to the isolated prisoner cells in the fortress. Calisto turned and looked me in the eyes.
"Oh sweet Zoey, will you ever learn?"
And with that, she was gone. I was left wondering about her plan with the humans and how we could protect ourselves! I know not all humans are bad, but if you're hanging out with Calisto, you're probably a corrupt fish.
Right now, we all have more questions than answers, and it is going to take some time to get to the bottom of this complicated plot. But for now…I must sleep!