Mermaid Sightings | Episode 22 – Featuring Jackie Wyers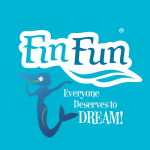 Episode 22! Something is coming in with the tide!
Big news for the Merworld! Strange tides have colored the pacific coastline. Merbologists are tracking it back to the Marianna Trench! Also, we have a special new mermaid featured on this episode! Jackie Wyers the makeup artist has been identified as a mermaid! Check out her tail color, it has been identified from Merbologist as Tidal Teal.