Mermaid Sightings EP 24 | Sevensupergirls Frozen Mermaids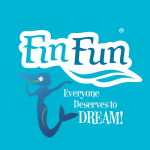 The Seven Super Girls are back at it again in another mermaid adventure! Kaelyn, Jenna, Jazzy, Mimi, Ellie and Emily run into 6 mermaids! What they are doing in the middle of winter? Fin Fun News is going to tell you exactly why!
Also, stay tuned for an all exclusive interview with all seven super girls talking about Fin Fun's Mermaid Tails, and why they love Fin Fun.