DAY 8-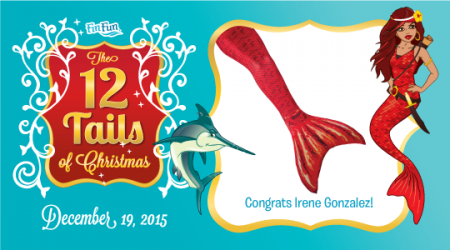 Congrats Irene Gonzalez!
One of our favorite parts of Christmas is giving, which is why we are giving away 12 tails this season! 12 days + 12 tails = A Magical Fin Fun Christmas!
Today you have 3 ways to enter to win Scarlet's Rio Red Mermaid Tail again! again! Each action you complete is 1 entry, meaning the more actions you complete, the more entries!
Follow finfunmermaid on Instagram
Like our specific photo on Instagram
We want you to participate in an act of service! We have created a Fin Fun Service Calendar full of service ideas for you to complete each day for an entry in our contest.
Note:
It is not required to complete the specific activities on the calendar, you may complete a different one.
Feel free to submit the photo on instagram with the hashtag #12tailsofchristmas #12tailsgiveaway
Participants must be at least 18 years of age or at least 13 with parent's permission.
12 Tails of Christmas Giveaway-Day 8