In honor of #NationalHotCocoaDay we are celebrating by sharing the Fin Fun Mermaidens' favorite hot cocoa recipes. Take our fun quiz to see which Mermaiden likes your favorite kind of hot cocoa!
What is your favorite hot chocolate flavor?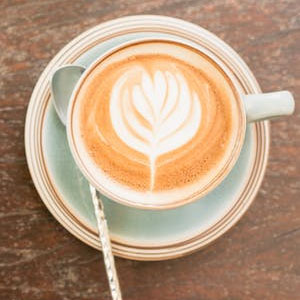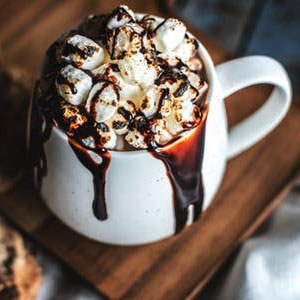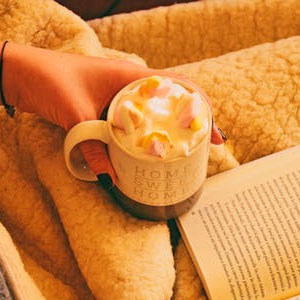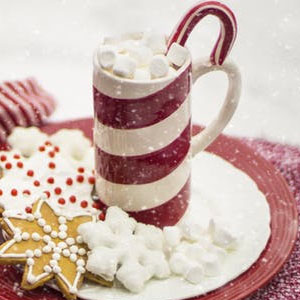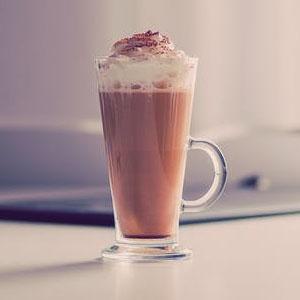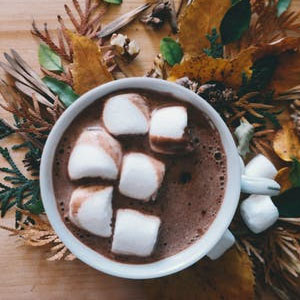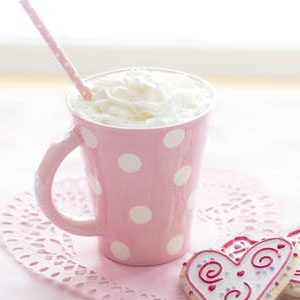 Mermaid Hot Chocolate Quiz
Jia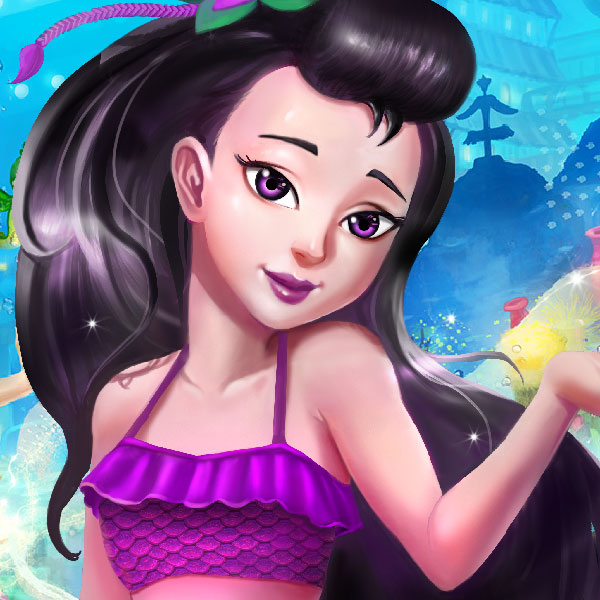 Jia comes from the sea of Japan; she is knowledgeable, kind, and caring. She spends much of her time growing and harvesting helpful sea plants for their healing benefits, as she hates seeing others in pain. Strawberry Hot Cocoa made from strawberries grown near her home sea is her favorite winter treat!
Crystal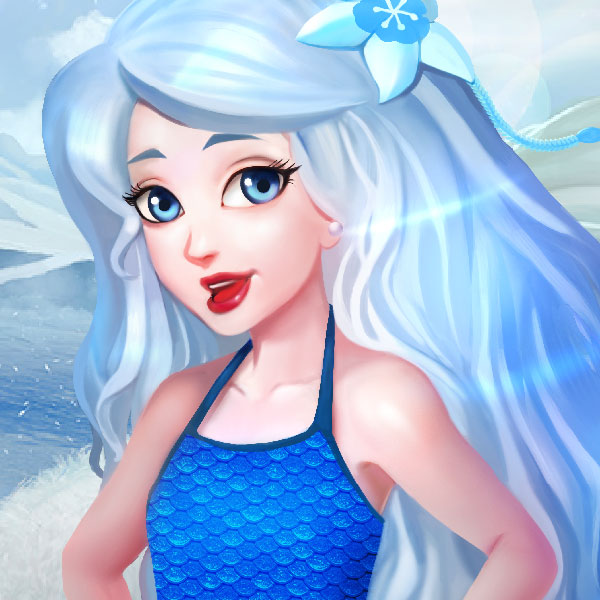 Crystal lives in the cold Arctic Sea but is a warm, loyal friend! She is kind, sweet, and loves using her creativity to make huge ice sculptures. She loves to make a delicious winter treat called Snowman Soup with her friends.
Zoey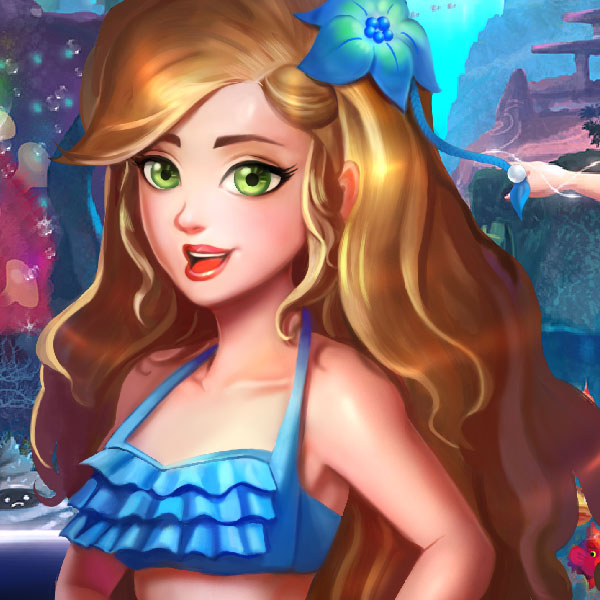 Zoey lives in the Coral Sea near Australia, where she is a spunky, loud and fun-loving mermaid. You are guaranteed to have a blast when you are with Zoey and her FinFriend Cooper. During the winter months, she will share her specialty hot chocolate - Melted Chocolate with Sea Salt Whip Cream!
Waverlee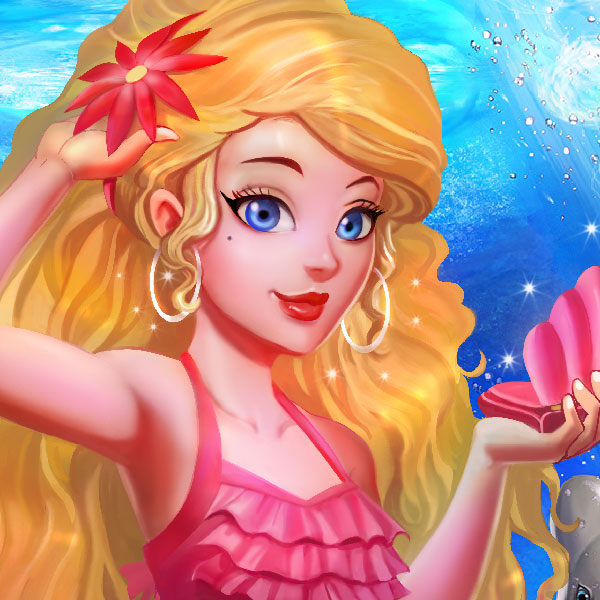 Everything is fabulous when Waverlee is around! She loves laughing, giggling, and will be the life of any party (even if there wasn't one to begin with). She lives off the coast of what humans call California and is in control of all the waves helping surfers catch the perfect ride. Her favorite hot chocolate is Orange Hot Chocolate made with fresh oranges.
Serena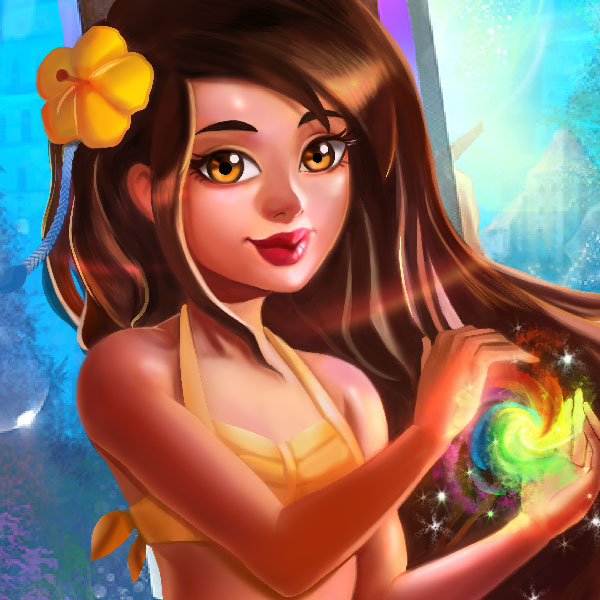 Serena has the power of a kaleidoscope and can change the color of anything she touches along with her rainbow fish, Picasso. She also whips up an amazing Peppermint Hot Chocolate with peppermint from the islands surrounding her home sea.
Brynn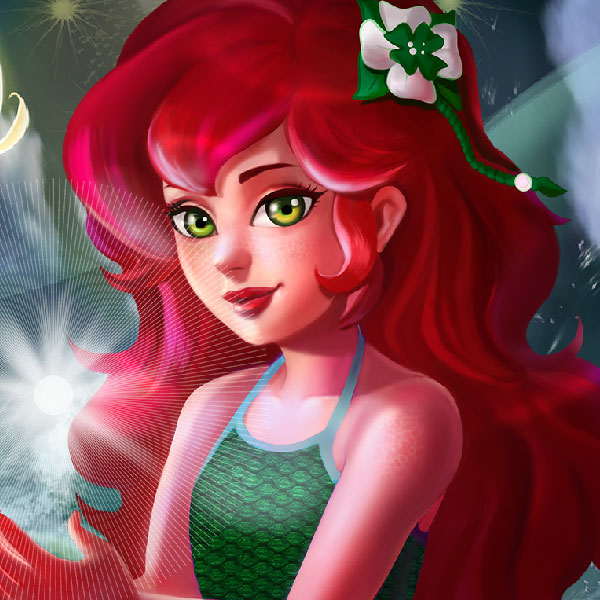 Brynn comes from the Celtic Sea and her confidence is just as bright and big as her curly red hair! She is responsible, brave, and often the leader of the Mermaidens. Her favorite cocoa is an Irish classic - Irish Creme Hot Chocolate.
Destiny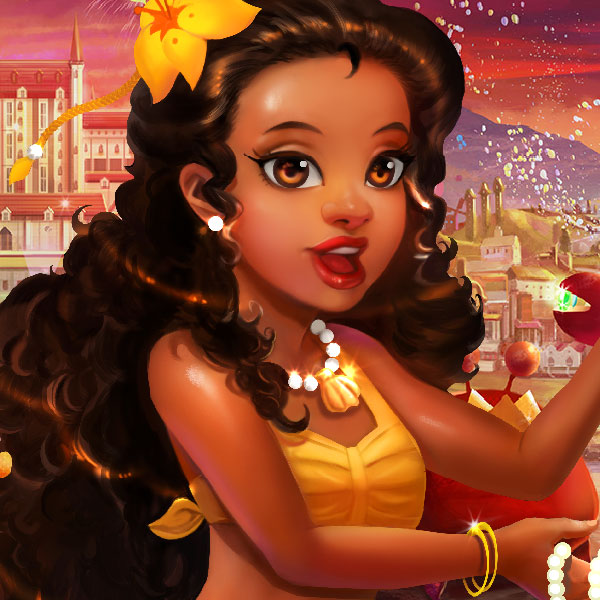 Destiny LOVES music! The only thing that she likes more than music, is twirling and whirling along with the beat! Destiny is the perfect mix of energy, spirit, and grace. She brings a taste of the tropics to her Coconut Tres Leches Hot Cocoa with a splash of coconut flavor.
Mariana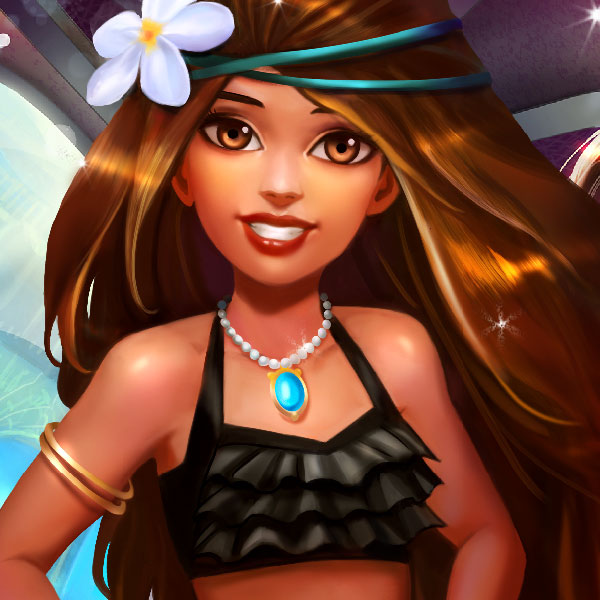 Mariana (aka Scarlet) has a very strong sense of empathy–in fact, she can actually feel what others are feeling. She keeps this strange power a secret. Because of her high emotional intellect, she can come off a bit salty. She loves a homemade Salted Caramel Hot Chocolate that combines a bit of sweet and a dash of salty.