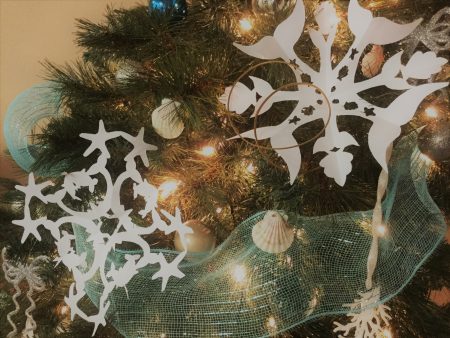 Our designers have been busy decking the halls at Fin Fun in true mermaid fashion. Our winter decorations wouldn't be the same without mermaid and ocean themed snowflakes. We had so much fun making them that we wanted YOU to have them as well!
How to make Mermaid Snowflakes:
Save mermaid snowflake template.
Print mermaid snowflake template.
Fold a square paper according to the template.
Cut the pattern of the snowflake
Unfold and see you FINtastic mermiad snowflake.
Download your templates here: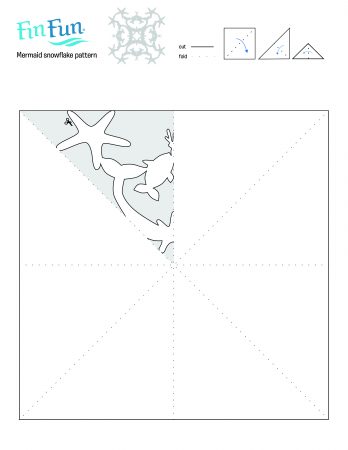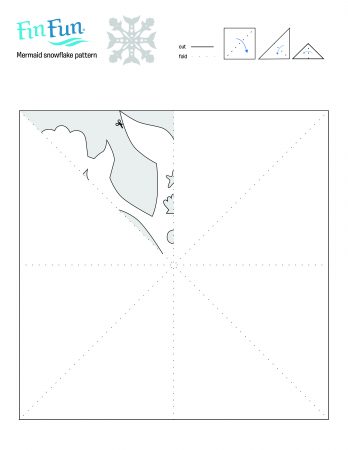 Happy Holidays from Fin Fun!